Media Center
HDFC Life Media Centre provides news releases, fact sheets, media coverage and research reports. If you are a journalist, you may get in touch with the Corporate Communications team through the Media Contacts section.
HDFC Life is one of the leading life insurance companies in India
that offers a range of individual and group insurance solutions that meet various needs such as Protection, Pension, Savings & Investment, Health, Child and Women's plans.
Awarded the Best Life Insurance Company

BFSI Awards 2018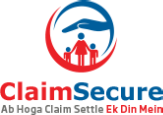 Our Claim Promise
1-Day Claim Settlement*. * Know More

We have honoured 98.01% Individual claims!#
#Individual death claim settlement ratio by number of policies as per audited annual statistics for FY 2020-21.
HOW CAN WE HELP YOU
Contact Our Relationship Manager
Contact Our Relationship Manager
Mon-Sat 9:30 A.M to 6:30 P.M IST
Locate A Branch Near You
There has been changes in branch operation timings due to COVID 19
Stay updated with HDFC Life
Get HDFC Life updates in your mailbox